Fill out your profile completely with profile picture, cover photo, name, website, and bio
Add a verified phone number and confirm your email address
Add your birthday
Set your tweets as "public"
(Note: If you're applying for verification of a personal profile as opposed to a business profile, you'll also need a copy of a photo ID like a passport or driver's license.)
In Twitter's announcement about verified accounts, they listed a few particular elements that might be a factor in which accounts they choose to verify and which they don't. The biggest factor in getting verified on Twitter is that the profile is of public interest.
To explain a bit further, Twitter mentions that "public interest" might include public figures and organizations in the fields of:
Music
TV
Film
Fashion
Government
Politics
Religion
Journalism
Media
Sports
Business
and other key interest areas
So long as you meet the minimum guidelines with your profile (things like having a profile photo and a verified phone number, etc.), the verification process seems to be a bit subjective in ultimately deciding what is of "public interest."
If you go through the process once and don't get verified, no worries. You can try again in 30 days.
In terms of the minimum guidelines, here's a bit more about how to complete each one successfully.
Verify your phone number on Twitter.
You can add a phone number to your account here; to verify the number, enter the verification code that Twitter sends to your email. This is what it looks like if your phone number is verified:

Confirm your email address.
You can add your email address here; to confirm the email, click the link that Twitter sends to your email address. This is what it looks like if your email address is confirmed: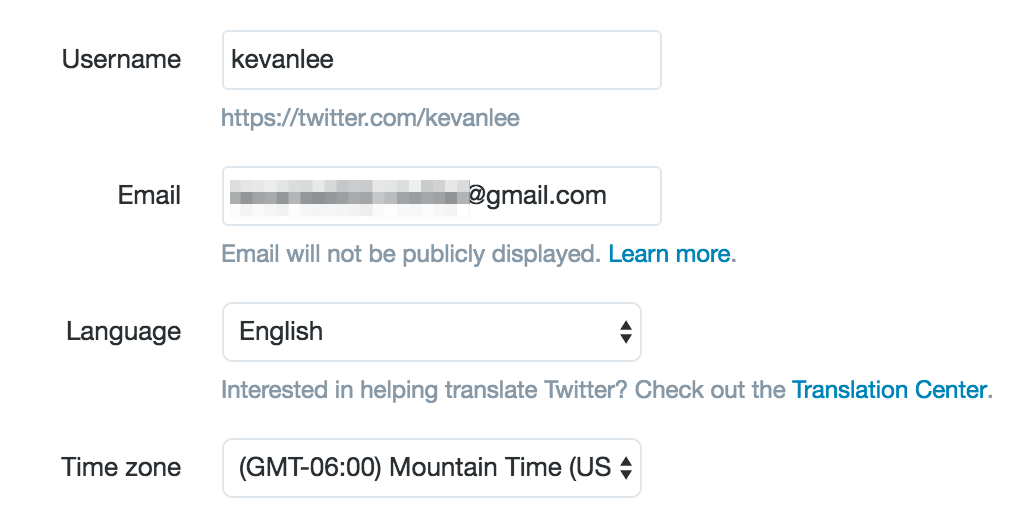 Add a bio, profile photo, cover photo, birthday, and website.
To add or edit this information, visit your profile on Twitter (in my case, twitter.com/kevanlee). If you're logged in, you should see an "Edit Profile" button to the right of your Twitter stats.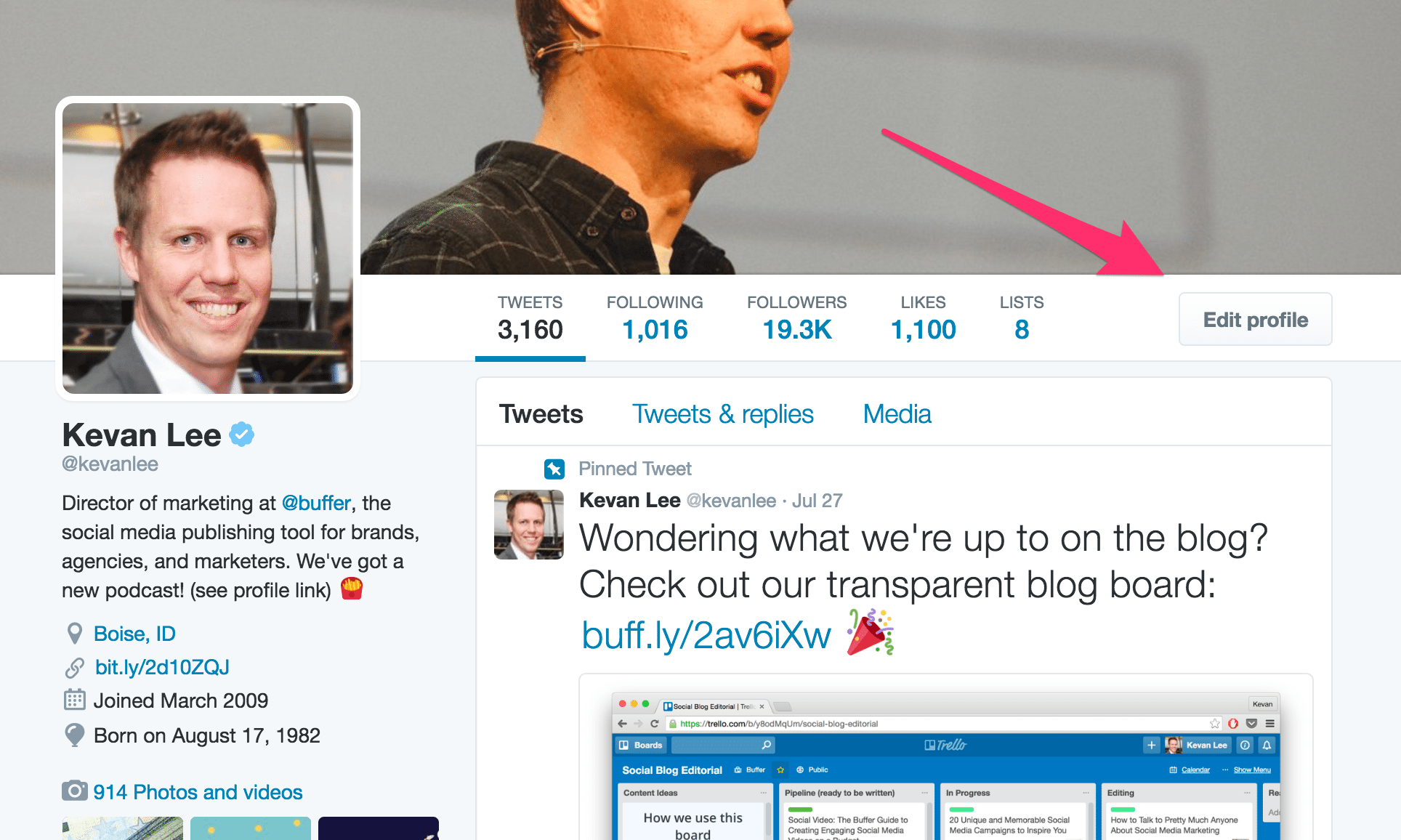 Clicking the edit button will make the various aspects of your profile editable. You can click to change your